La Cour Bleue, inside the BHV Marais L/HOMME Store, home to the first 3D Portrait Studio
As part of the BHV's continued effort to reinvent itself, La Cour Bleue is the latest and certainly most surprising example of this transformative endeavor. By design, it is a place of gustatory pleasures, farniente and discovery of all kinds, which has quickly become a popular spot in the Marais.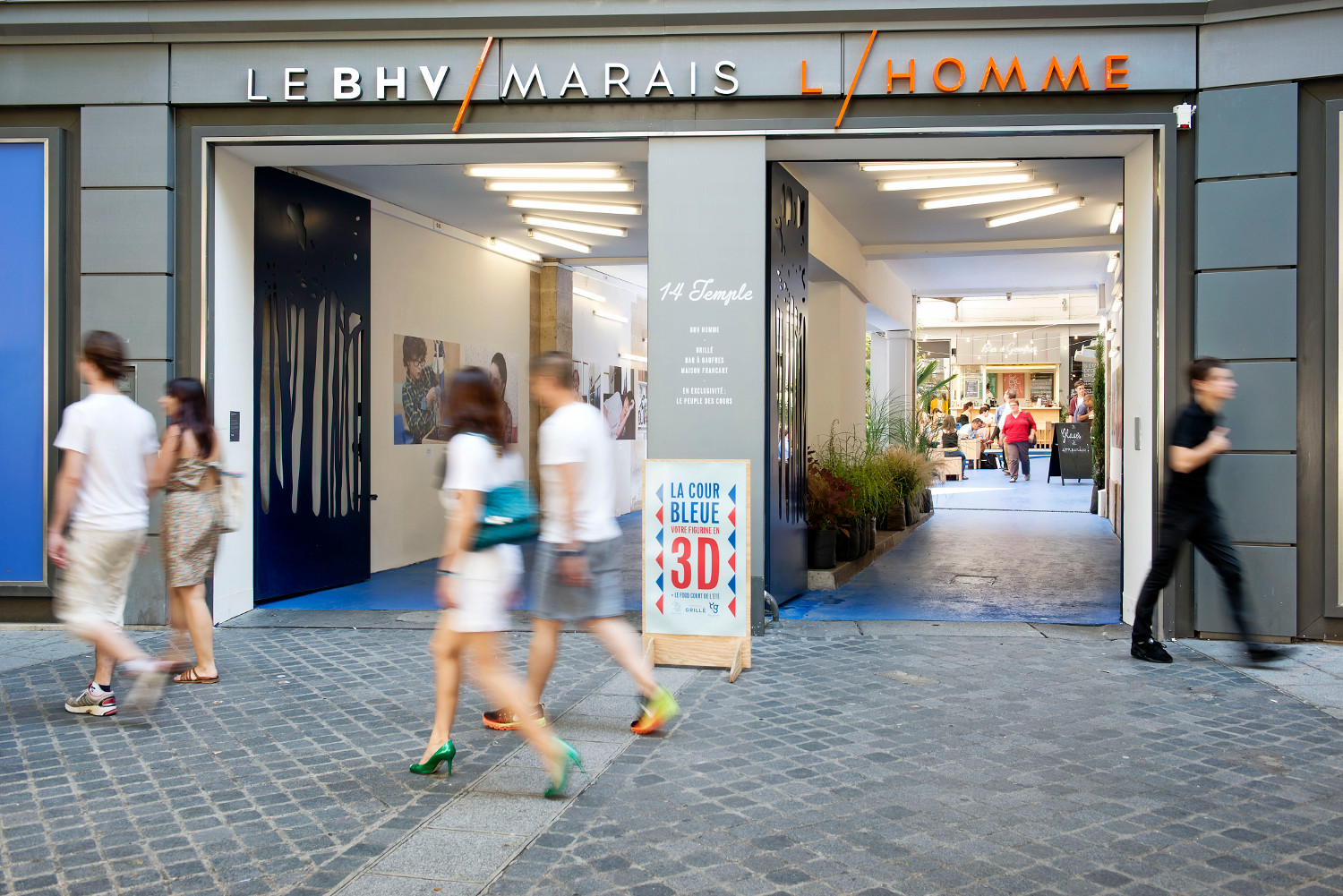 The Vibrant Project was commissioned to create a universe of calm and innovation within the BHV Marais L/Homme which was opened to the public in May 2014.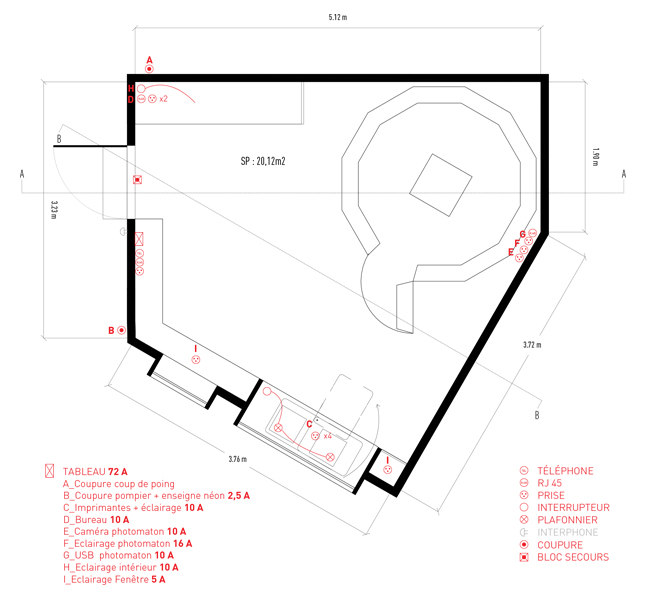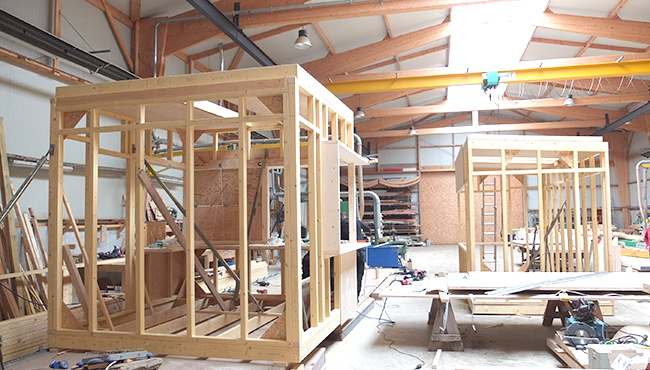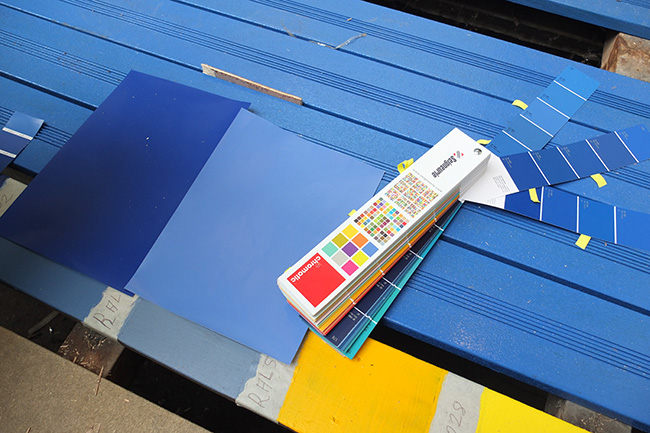 Sponsor of the project is CITYNOVE, the real estate subsidiary of the Galeries Lafayette Groupe. In promoting the launch of the first 3D Portrait Studio, CITYNOVE achieves two strategic objectives. First, to familiarize passers-by with a new route in their neighborhood. Second, to develop the a location for its new shopping offer.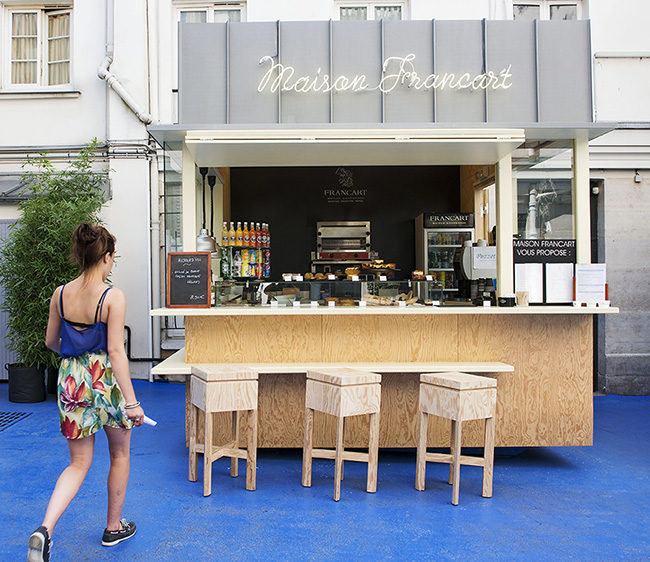 The Vibrant Project for Citynove, Paris 2014